No results were found for the filter!
Icom ID-4100E
Beschreibung Terminal-Modus und Access-Point-Modus vergrößern die Reichweite und erhöhen das Funkvergnügen Der Terminal- und der Access-Point-Modus* ermöglichen D-STAR-Verbindungen über das Internet. Unabhängig vom eigenen Standort und...
Yaesu FTM-300DE
Normal 0 21 false false false DE X-NONE X-NONE Yaesu FTM-300DE VHF/UHF Dualband Mobile with Bluetooth Radio Features: 50W Stable High-Power with Heavy Duty Heat Sink including FACC Dual Band Opearation (V+V, U+U, V+U, U+V) and...
AnyTone D-578UVPRO mit GPS + Bluetooth
DMR / FM VHF / UHF mobile transceiver with GPS and Bluetooth Working Mode: Full duplex on UU, UV, VV,VU. Dual RX(Analog+DMR or Analog+Analog) • True-2-slot: Provide 2-slot communication which allows for 2 talk paths on 1 frequency;ETSI...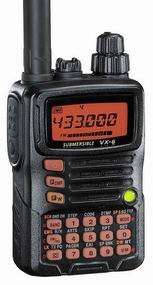 Yaesu VX-6E
Yaesu VX-6E
Yaesu FT-891
Normal 0 21 false false false DE X-NONE X-NONE YAESU FT-891 KW / 6m ALL MODE Mobil- (Portable) Transceiver Uncompromising Receiver Circuit Design Ensures Excellent Performance • Triple conversion with a 1st IF frequency of 69.450 MHz...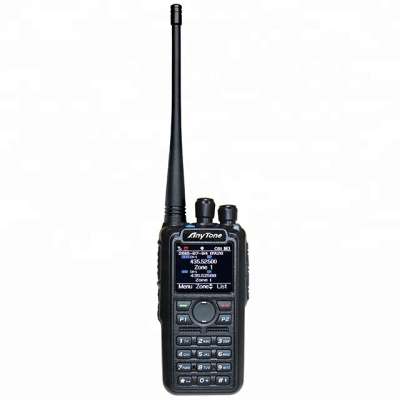 AnyTone D-878UV m. GPS und Bluetooth
Dualband DMR / FM Handfunkgerät mit GPS & BluetoothDas Anytone D-878UV - der Dualbander (V/U, V/V, U/U) für DMR und FM, bietet Leistungsvielfalt!Neben echtem VFO Betrieb (Frequenz und Sendeparameter sind einstellbar) kann auf 4.000...
Yaesu FT-DX 3000D
FT DX 3000 Brief Description Rugged 100 Watt Output Power The Amazing Crystal Roofing Filter performance has been proven in the FT DX 5000 The Down conversion 9 MHz 1st IF frequency receiver construction can realise narrow 300 Hz...
Kenwood TS-590SG
Normal 0 21 false false false DE X-NONE X-NONE Key Features · TS-590SG Upgraded features, replaces the original TS-590S model · Enhanced RX performance with superb 3rd-order Dynamic Range · Extended Digital IF Filter selections · New...
Icom IC-705
HF/50/70/144/430MHz Portabel All Mode Transceiver,10 W (mit externem Netzteil)

Kenwood TH-D74 E
Handsprechfunkgerät FM, 2m/70cm, mit GPS-Unit, Li-Ion 1800mAh, 5 W
Yaesu FT-991A
Normal 0 21 false false false DE X-NONE X-NONE YAESU FT-991A KW / 6m / 2m / 70cm Multimode Transceiver State of the Art Digital Signal Processing Recognising the all important adage of ' You can't work them if you can't hear them' the...
Icom IC-9700
Now in Promotion! Icom IC-9700 + SM-30 only 1.850,00 € IC-9700 VHF/UHF/1200 MHz SDR Transceiver The Icom IC-9700 is the first VHF/UHF/1200 MHz transceiver which introduces the RF direct sampling system for the 144 and 430 MHz bands, a...