No results were found for the filter!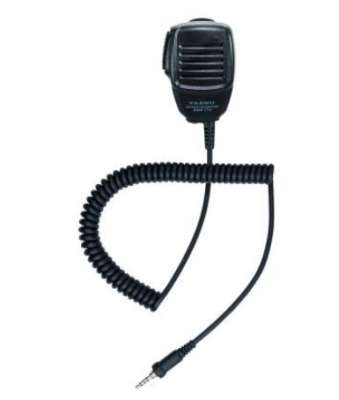 SSM-17H Microphone for Handheld Transceivers
SSM-17H Compact Speaker Microphone for the handheld transceivers - VX-6, FT-270, HX-210, HX-40, HX-890, HX-400 and HX-380 (Straight Type 3,5 mm, 1-pin connection)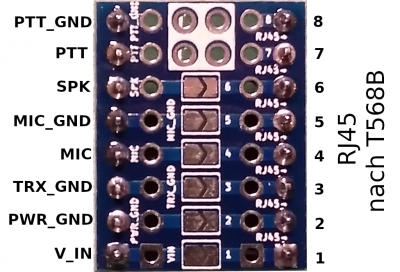 BT TRX Generic Jumper Board
Generic Jumper Board
AnyTone Bluetooth PTT
AnyTone Bluetooth PTT
Bluetooth-Freisprecheinrichtung Bausatz
Mit der Gesetzesänderung §23 StVO 2017 ("Handyparagraph") wird es ab 1. Juli 2020 inDeutschland notwendig, Sprechfunkgeräte (Amateurfunk, CB-Funk) ohne Aufnehmen desHandmikrofons zu benutzen.Die meisten Fahrzeuge und Autoradios sind...
PTT Taster Bausatz für BT-TRX, drahtgebunden
PTT Taster Bausatz für BT-TRX, drahtgebunden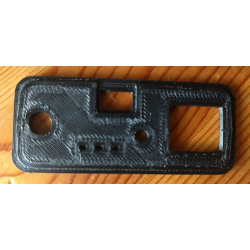 BT-TRX BT FRONT
BT-TRX BT FRONT3D-Druck Frontblende für den Bausatz BT-TRX (Bluetooth-Freisprecheinrichtung)
Heil FS-2
großer Fußschalter. Zwei separate Ausgänge für TX und PA, einer davon voreilend. Beide Kabel ca. 200 cm lang.
Hytera SM27W1
Hytera SM27W1Lautsprechermikrofon drahtlos ohne Adapter
Hytera HTSM27W1ADA01
Hytera HTSM27W1ADA01Lautsprechermikrofon, drahtlos, mit Adapter
Yaesu MH-31A8J
Yaesu MH-31A8J Handmikrofon FT-817/857/897/450/991
Icom SM-50
Icom SM-50Tischmikrofon schwarz
Yaesu MH-59A8J
Yaesu MH-59A8J Remote-Control DTMF-Mikrofon FT-857/897