No results were found for the filter!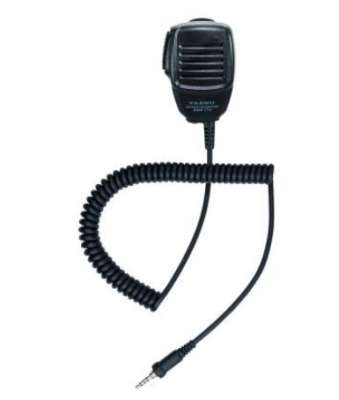 SSM-17H Microphone for Handheld Transceivers
SSM-17H Compact Speaker Microphone for the handheld transceivers - VX-6, FT-270, HX-210, HX-40, HX-890, HX-400 and HX-380 (Straight Type 3,5 mm, 1-pin connection)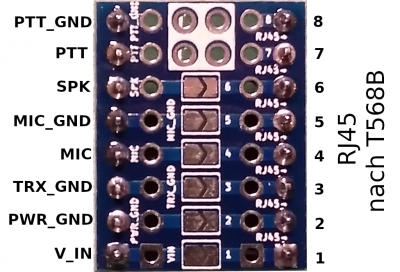 BT TRX Generic Jumper Board
Generic Jumper Board
AnyTone Bluetooth PTT
AnyTone Bluetooth PTT
Bluetooth-Freisprecheinrichtung Bausatz
Mit der Gesetzesänderung §23 StVO 2017 ("Handyparagraph") wird es ab 1. Juli 2020 inDeutschland notwendig, Sprechfunkgeräte (Amateurfunk, CB-Funk) ohne Aufnehmen desHandmikrofons zu benutzen.Die meisten Fahrzeuge und Autoradios sind...
PTT Taster Bausatz für BT-TRX, drahtgebunden
PTT Taster Bausatz für BT-TRX, drahtgebunden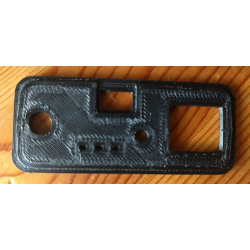 BT-TRX BT FRONT
BT-TRX BT FRONT3D-Druck Frontblende für den Bausatz BT-TRX (Bluetooth-Freisprecheinrichtung)
Heil CC-1Y
Adapterkabel für alle HEIL-Handmikrofone (Goldline, HM-10, Handimic) mit XLR 4-Pol an YAESU 8-Pol. Mit 6.3 mm Klinkenbuchse zum Anschluß eines PTT-Schalters, mit ca. 2m Kabellänge.
Kenwood MJ-88
Kenwood MJ-88Adapterkabel Western-8 polig
Yaesu MH-59A8J
Yaesu MH-59A8J Remote-Control DTMF-Mikrofon FT-857/897
Yaesu MH-34B4B
Yaesu MH-34B4B Lautsprechermikrofon f. Handy
Icom SM-50
Icom SM-50Tischmikrofon schwarz
Kenwood MC-43S
Handmikrofon 8-Pin